The 38th Three Feathers Open Show
Sunday 21st October 2012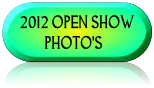 Cwmbran Newtown C.B.S. would like to thank everyone involved in making this year's open show the success that it was.
Special thanks must go to the judges for their time and effort, everyone who generously donated raffle prizes (especially Mr Bryan Flowers of "B & T Parrots / Cwmbran Aquatics & Reptile Supplies), show secretary Bob Gwillim and of course everyone who entered and exhibited at the show, without whom there couldn't be a show .
Main Results
Best Budgerigar, best opposite sex, best breeder and best opposite sex breeder went to
Mr D. Gammond
~ ~ ~ ~ ~ ~ ~ ~ ~ ~
Best canary, best gloster, best corona gloster and best consort gloster went to
Mr A Gethin
~ ~ ~ ~ ~ ~ ~ ~ ~ ~
Best fife, best flighted fife and best unflighted fife went to
Mr L J Parker
~ ~ ~ ~ ~ ~ ~ ~ ~ ~
Best irish fancy, best flighted irish fancy , best unflighted irish fancy and best foreign went to mr K Vaughan
~ ~ ~ ~ ~ ~ ~ ~ ~ ~
Best zebra, best adult zebra and best CYB zebra went to
Mr G Vaughan
~ ~ ~ ~ ~ ~ ~ ~ ~ ~
Best Bengalese went to Mr B James